What goes on your skin
Should concern you! We care what goes on our skin and so should you! Using only the purest of all natural and organic ingredients we went down to our lab and started creating an all natural healing product that was not only great for the skin, but actually controls the redness, swelling, irritation and itching!
We at RX Tattoo Care place a high priority on quality and effectiveness. Our aftercare collection helps you maintain stunning, long lasting tattoos. Make the most of your body ink with RX Tattoo Care- Experience the perfect aftercare experience for your
tattoos today.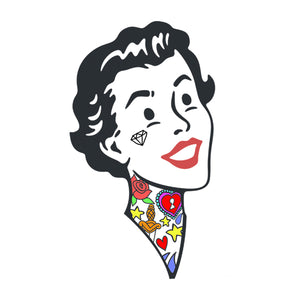 100% NATURAL & VEGAN
Every product is developed using only the finest all natural ingredients.
Our products are chemical free, never tested on animals (even tho every product is animal friendly) and vegan based. Not to mention just down right bad ass (that's the word on the street anyway).
Shop Now